Communication
KS3 and KS4 Reading Newsletter - September 2021 Attendance Letter
Changes to Covid-19 guidance for parents and carers letter Expectations Letter September 2021 Covid Testing Letter Year 7Covid Testing Letter Year 8 & 9Covid Testing Letter Year 10 & 11
Sports Day Letter - 2nd July 2021
Year 10 End of Year Exams - June 2021Year 7 Parents' Evening - Wednesday 23rd June, 2021Registration Form- Parent Training Courses Camden Islington - March 2021LFT Collect letterPrivacy Notice - COVID 19 TestingLFD Collect Letter to Parents - Albanian
LFD Collect Letter to Parents - ArabicLFD Collect Letter to Parents - BengaliLFD Collect Letter to Parents - SomaliLFD Collect Letter to Parents - TurkishSchool Uniform letter April 2021
LFD Home Testing Instuctions
Test yourself for COVID-19 twice a week
A guide to regular testing for parents with children at nurseries, schools and colleges
PSHE & RSHE ProgrammeReturn to school - March 2021Consent form for COVID - Home testingPrivacy Notice - for supply of contact details by schools and colleges for management of Covid-19 testing Body Beat Percussion Workshop
Beacon High is proud to deliver our first online music session for students. This session looks at the use of the human body to create music. If you are interested in attending, please email Mr. Heneghan for additional information.
We look forward to seeing you there.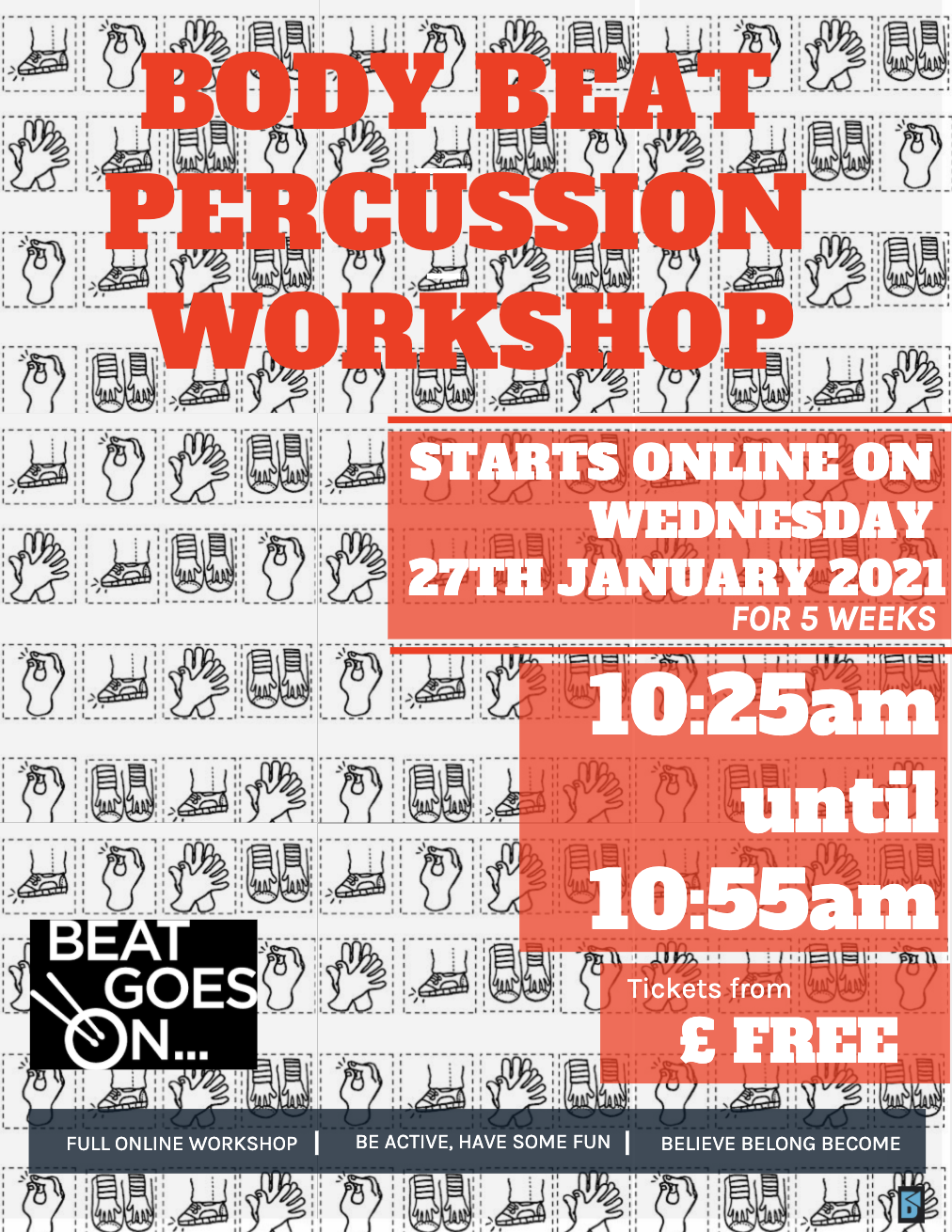 COVID-19 testing for students and staff - letter
Registration form - COVID-19 testing
Consent statement - COVID-19Parent letter-confirmed case.pdfReturn to school Letter - 18-12-20
Letter from Chair of Governors
Important message from Islington council about Covid 16-12-20
Letter from Carmel Littleton and Mark Taylor
Year 8 - Isolation Letter Academic Planning Day update - 13th November
Y7-10 Progress Reports - October 2020
Covid 19 face coverings in school - October 2020
Important message to Islington parents about Covid-19
PHE Letter to Parents and Guardians
Back to School Poster - Arabic
Back to School Poster - Bangla
Back to School Poster - Somali
Back to School Poster - Turkish
Letter from Chair of Governors - 19.08.20
Chromebooks For AllLetter from Chair of Governors - 12.06.20
Year 6 to 7 Transition - Welcome
A welcome video message to all of our new Year 7 starting after the summer from our staff and students. Hopefully, this will answer some of your questions. Stay safe, keep smiling, be awesome - go big! We look forward to seeing you in September!
Beacon High Health and Safety Measures June 2020
Coronavirus (COVID-19) - Arrangements for a Phased Return
For all coronavirus infomation, please click here
Parent/Carer Safeguarding Programme Letter
Advice on the Coronavirus for Places of Education
Berkeley Homes/Reach Apprenticeship Scheme 2020
As a REACH Apprentice, you will be working with the UK's most successful property developer to support the next generation of highly skilled construction specialists for London. Berkeley Homes looking for people who are passionate about a career in one of the most interesting, demanding industries out there. Candidates who have a record of achievement that clearly demonstrates the passion, drive, commitment and reliability needed to be a REACH Apprentices. All apprentices are directly employed by Berkeley Homes (Capital) Plc so they can really focus on developing the technical and practical knowledge as well as interpersonal skills and open up different routes into an industry where there's a real skill shortage.
Free online courses for Islington based parents