Reachout Academy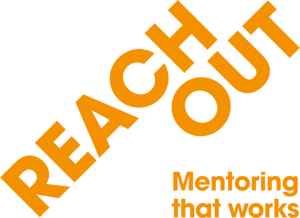 At Beacon High we are proud to be in a partnership with ReachOut Academy. ReachOut Academy is a mentoring charity who work with young people to raise aspirations and help them grow in character and attainment.
ReachOut works with Beacon High to improve our students self-confidence and develop numeracy, literacy and communication skills whilst reinforcing core values of fairness, self-control, good judgement and staying power. They do this by providing our Key Stage 3 students an opportunity to have weekly one-to-one mentoring with positive external role models in society; they also provide them with team building activities to help develop their leadership skills, trust and responsibility. As well as weekly sessions, our young people are able to attend Work Experience Visits to organisations like Future Brand and London School of Economics where they are able to learn first hand about the industry.
Our partnership, since 2017, has seen over 70 of our young people benefit from this amazing opportunity, with many more to benefit in the future.
Here are some examples of the fantastic feedback our young students have reported back about the programme:
"It was fun, it has made me think differently in different perspectives. It has made my day better if I was feeling down. And my mentor helped me be a more confident and it has helped me to speak to other people."
"It was definitely different and I enjoyed it because I learnt new things that I didn't know and that I had someone to talk to."
"It was very relating and it felt good to talk to an adult that can keep up with the times and who helped us develop our confidence. It has been a good experience"
"I liked the social side and well as the academic because it helped build my confidence."
For more information about ReachOut Academy please visit their website: https://www.reachoutuk.org/