The Islington Education Awards 2020
Islington Education Awards 2021
We are very proud of our colleague Mr Mo Abdelmula who was awarded the Secondary Teacher Of The Year award this year. Unfortunately there was no formal ceremony this year due to ongoing COVID restrictions but we made sure to celebrate at Beacon High. As our KS4 Director of Learning, Mo is an integral leader within the school and is respected by colleagues, families and students alike.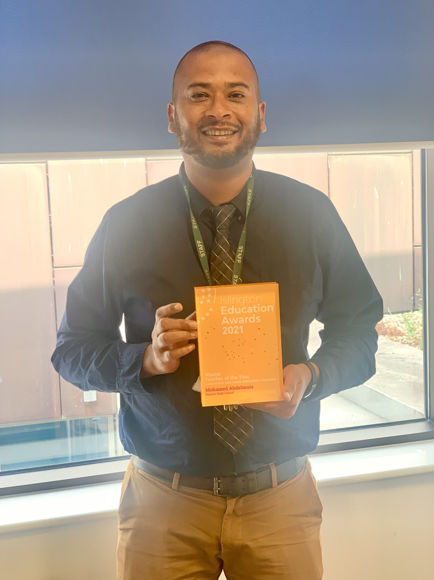 Islington Education Awards 2020
Our Executive Headteacher Jo Dibb was honoured with an Outstanding Achievement Award on Monday 10th February at a ceremony at St Luke's in Old Street.
The award, which was presented by Dr Who actor, Christopher Eccelston, is given in recognition of extraordinary achievement to children and young people over many years. It showcases a person who represents the very best in Islington education.
Jo Dibb said,
It has been a real privilege to work with colleagues and students in Islington for the past 15 years. It really is a community that is committed to securing the best possible outcomes for all young people.
Congratulations Ms Dibb on a well deserved award!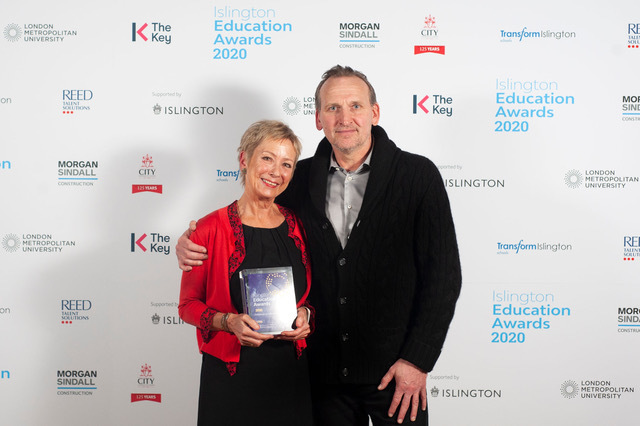 Islington Education Awards 2019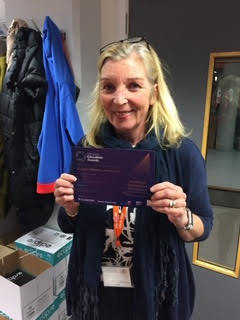 We are thrilled to announce that both Sonali Patel, KS3 Director of Teaching and Learning, Noreen Akhtar, EAL Manager and Karen Tumbridge, Islington Futures Federation's Senior Business Manager were proud recipients of awards at the Islington Education Awards 2019.
Sonali Patel received an award for her contributions to teaching, learning and assessment with the Teacher of the Year - Secondary, in association with Transform Islington Limited, Noreen Akhtar won the award for Classroom Support of the Year – Secondary and Karen Tumbridge received the Product of Islington Award.
We are very proud of our colleagues and hope that you celebrate these significant achievements with us.