UCL Beacon School in Holocaust Education 2019-20

We are delighted to announce Beacon High successfully applied to be part of the UCL Holocaust Beacon School 2019-2020 programme. This was an exciting and important opportunity. The work began in earnest in September, with the project launching in July.
The Holocaust Education promotes and teaches students to challenge misconceptions in society and allows students to develop their own values regarding human rights, prejudice and justice.
The programme is in complete harmony with our school ethos; Believe, Belong, Become- Where dreams inspire futures.
It is vital in such a multi-cultural environment to instil a sense of belonging and identity and to develop community cohesion amongst our students and future leaders of society.
We are very proud of this!
The Holocaust was a catastrophe not only for its millions of victims but also for our view of ourselves, of who we are, our faith in human nature, and a belief in western progress and 'civilization'. If we are not prepared to consider what went wrong in modern society that allowed state persecution of political opponents; mass murder of the disabled; European genocide of the Roma (Gypsies); and ultimately led to an attempt to murder every last Jewish man, woman and child, then how can we consider ourselves to be educated people at all?
"You can't interpret the world without understanding the Holocaust"
Learning about such events can be profoundly disturbing. Our programme helps teachers to support young people as they deal with powerful and sometimes disorientating feelings, helping them to express themselves and to develop their emotional literacy. It also explores how and why the Holocaust happened through detailed historical study of the most extensively documented, intensively researched, and best understood genocide in human history.
This combination of the affective and the cognitive realms is essential if we are to both strengthen a commitment to genocide prevention and, through careful comparison with other examples of mass violence, to better identify the warning signs of future atrocities and to understand what sort of interventions might be available in order to prevent them.
For more information: https://www.holocausteducation.org.uk/
BE THE LIGHT IN THE DARKNESS - Be the light in the darkness is the theme for Holocaust Memorial Day 2021.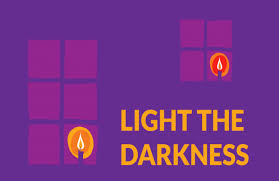 Throughout this week the students of Beacon High have been studying the Holocaust in order to commemorate and remember those who who were murdered at the hands of the Nazis. For the first time, our school community is participating with our Key Stage 3 students who are learning about aspects of the Holocaust, or more recent genocides, in all of their subject areas as part of our commitment to becoming an anti-racist school. The lessons that the students are learning aim to encourage them to reflect on the past and consider how they can stand up to prejudice, injustice and racism today.
Holocaust Memorial Day Trust (HMDT) encourages remembrance in a world scarred by genocide. We promote and support Holocaust Memorial Day (HMD) – the international day on 27th January to remember the six million Jews murdered during the Holocaust, alongside the millions of other people killed under Nazi Persecution and in genocides that followed in Cambodia, Rwanda, Bosnia and Darfur.
27 January marks the anniversary of the liberation of Auschwitz-Birkenau, the largest Nazi death camp.
The Holocaust threatened the fabric of civilisation, and genocide must still be resisted every day. Our world often feels fragile and vulnerable and we cannot be complacent. Even in the UK, prejudice and the language of hatred must be challenged by us all.
HMD is for everyone. Each year across the UK, thousands of people come together to learn more about the past and take action to create a safer future. We know they learn more, empathise more and do more.
Together we bear witness for those who endured genocide, and honour the survivors and all those whose lives were changed beyond recognition.
The UK Holocaust Memorial Day 2021 ceremony will be streamed online at 7pm. This will be our first fully digital ceremony.
The ceremony will run from 7–8pm.
At 8pm, get ready to Light the Darkness with us. Households across the UK will be lighting candles and safely putting them in their windows to:
remember those who were murdered for who they were
stand against prejudice and hatred today
Light a candle and put it in your window at 8pm on 27 January 2021 (if you are able to do so safely).
#HolocaustMemorialDay #LightTheDarkness