House System
Beacon High's pastoral support programme is further promoted via a House system. The House System divides all students and staff into four separate houses; Belle, Irvin, Kingsley and Turing.
The development of the House System has meant that there are greater opportunities for students to demonstrate leadership skills by taking on areas of responsibility.
Within the tutor time sessions, students focus on personal development skills through discussions around the local and global community; national awareness weeks; Beacon High school council; careers and LORIC.
LORIC is a character development programme aimed at the progress of skills vital for students to make both academic and personal progress over the course of their five years at Beacon High and in their futures. The LORIC programme has five strands: Leadership, Organisation, Resilience, Independence and Communication. All of these skills are vital for our students to successfully transition throughout their time at Beacon High and beyond. Beacon High students are provided with opportunities to develop these skills and work towards awards to acknowledge their progress in each strand. Opportunities include representing the school, delivering assemblies, supporting younger students, attending activities outside of school, such as Police Cadets, and mentoring.
House points are linked to achievement points and these can be gained by engaging in many activities across the school; this helps to increase healthy competition between the houses.
Each house works hard to develop a sense of ownership and community values which is further embedded through the house charities:
Belle – Refuge
Kingsley – MacMillan
Irvin – Mind
Turing – Make A Wish Foundation
Belle House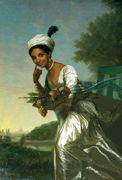 Dido Elizabeth Belle (1761 – July 1804) was a British heiress and a member of the Lindsay family of Evelix. She was born into slavery; her mother, Maria Belle, was an enslaved African woman in the British West Indies. Her father was Sir John Lindsay, a British career naval officer who was stationed there.
Kingsley House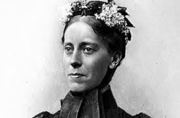 Mary Henrietta Kingsley (1862-1900) was a British explorer who made two pioneering trips to West and Central Africa. She was the first European to enter remote parts of Gabon. Early Life: Mary Kingsley was born in Cambridge, England, on October 13, 1862.
Irvin House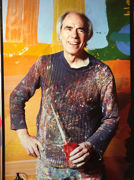 Albert Henry Thomas Irvin OBE RA (21 August 1922 – 26 March 2015) was an English expressionist abstract artist. Born in London, he was evacuated from there during World War II, to study at the Northampton School of Art between 1940 and 1941, before being conscripted into the Royal Air Force as a navigator.
Turing House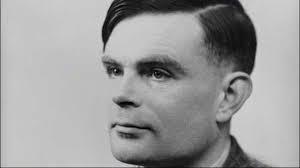 Alan Turing was an English mathematician and pioneer of theoretical computer science and artificial intelligence. During WW2, he was instrumental in breaking the German Enigma code, leading to Allied victory over Nazi Germany.